Free - Tons of Sobs (1968)
Ok, Free is one of my favorite bands. Every member had a significant input and the band wouldn't be who they were without the exact members they had. Paul Rodgers, one of the best blues rock vocalists of all time. He was one slick blues man...even though he was a white boy. Simon Kirke, one of my biggest inspirations as a drummer. He had such straight forward simplistic blues beats but with a punk/garage approach and perfect tempo. He definitely paved the way for doom/stoner metal. Same with the guitarist Paul Kossoff. Those riffs, man...they were something else. The bassist Andy Fraser just added some groovy ass funk to the mix. They were literally a perfect band in every way. This is their first album. It's a little heavier than their stuff to come out later. The thing that blows my mind is that they were all teenagers when they recorded this.
The drummer and guitar player started off in a band called BLACK CAT BONES (who are also in this blog) who later became LEAF HOUND. After FREE broke up, the drummer and vocalist went on to form BAD COMPANY. The bassist quit a couple of times and then started a band called SHARKS (who are also awesome blues rock). The guitar player left and started a band called BACK STREET CRAWLER. You probably know them for their hit
All Right Now
which is on all classic rock stations. They weren't huge in America but some of the best blues rock bands came from the UK sooooo if you haven't heard this band, check this record out. It's a great place to start. Check out the live video below. If that doesn't catch your attention then I don't think it was meant to be.
Download below has a high quality rip @ 320 KBPS.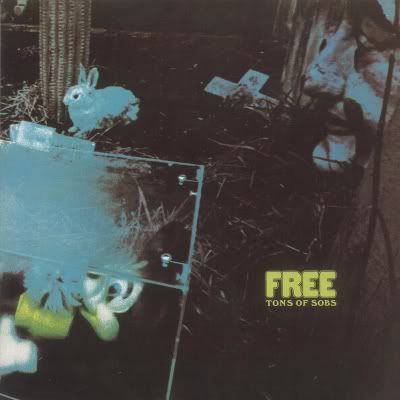 Download