Frank Sinatra - In The Wee Small Hours (1955)
So this is probably the first concept album. Before this album, artists didn't really record albums. Most recorded songs one at a time for singles and not so much for an entire studio full-length record. Frank was an artist that knew how to tell stories in his songs and it was only logical to take the next step and make an entire LP with songs that were all pieces of a story. I know what you're thinking. Frank Sinatra was totally a dude who sang showtunes and sang songs of happiness such as
Come Fly With Me.
False. He was a depressed alcoholic for a long time and wrote some very melancholic, somber, depressing records. He even had a record called
No One Cares
which I might upload if enough people dig this. This record is brilliant. This is the kind of record you should listen to while hanging out on your roof top alone smoking a cigarette viewing your desolate neighborhood and watching drunks stumble home. One of my favorite end-of-the-night records. I put this record on when I'm drunk at 3 am.
This is a great half-speed master of the album @ 320 KBPS. Enjoy.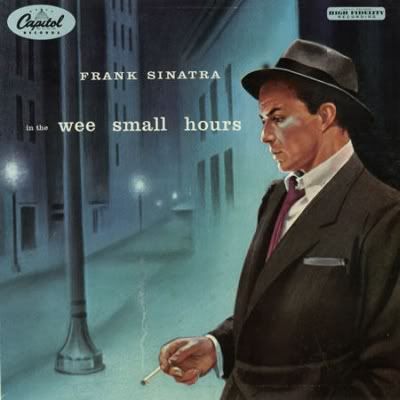 Download