The Paul Butterfield Blues Band (1965)
Do you ever feel like you're just doing things because people expect them of you? Do you ever feel like your whole life is based on other people's needs? They are some scary things to ask yourself but when you are feeling the pressure of the outside world, those things run through my mind. I just want to sit in my room all day and listen to records. If that was acceptable, I could die happy.
This record makes me happy...weird considering it's the blues. Paul Butterfield was born and raised in Chicago and grew up around the Chicago blues scene in the 50's and 60's. When he started the Paul Butterfield Blues Band with Elvin Bishop and Mike Bloomfield, they incorporated their adolescent attitude into their music. Fast, raw, and ruthless blues with killer harmonica leads that doesn't disappoint. The slower more traditional tracks make you feel like you just wandered into a smoke filled blues bar movie scene. They even recorded some some of their own renditions of classics such as Muddy Waters'
I've Got My Mojo Workin'
, Elmore James'
Shake Your Moneymaker
and Willy Dixon's
Mellow Down Easy
. I've been addicted to this album since I heard it so I hope you enjoy The Paul Butterfield Blues Band -
The Paul Butterfield Blues Band
album.
P.S. This is their first album.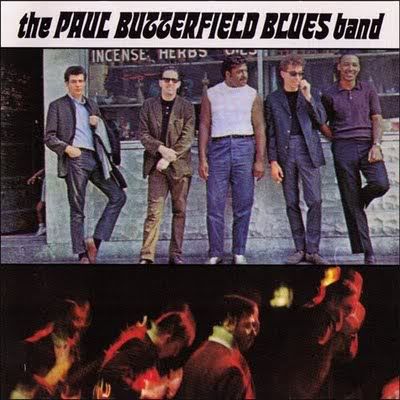 Download
Purchase