Night Life (1974)
This is what it's like to live a normal life. I work full-time, have a nice apartment with some great friends, make decent money, living in a big city. All I need is a girlfriend and a better attitude about myself. It's getting cold outside and the sun is starting to hide. Hopefully, this second East coast winter is a better one. Last year was hell. I'm in a different place now so maybe I'll have a better outlook. If you have read my blog before, you might wonder where all my old posts have gone. I deleted everything and started fresh because I'm in a new place and wanted to start anew.
I have been taking a lot of photos lately. I will also be releasing a zine very soon with photos, comics, stories, recipes and other random stuff. The zine will be entirely put together by California kids living in New York City. Stay tuned for that because you'll be able to buy copies on here via Paypal or snail mail.
Now for a great album. Thin Lizzy is probably one of the best rock bands of all-time. In my opinion at least... They did that song
The Boys Are Back In Town
which I'm sure you have heard. This album doesn't include that song but it's a great album to spend a night alone with your significant other. Give it a spin and leave comments if you like it.
Thin Lizzy - Night Life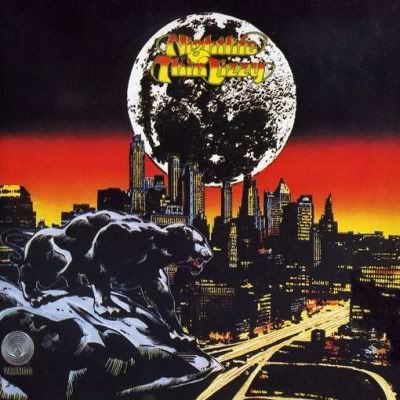 Download
Purchase